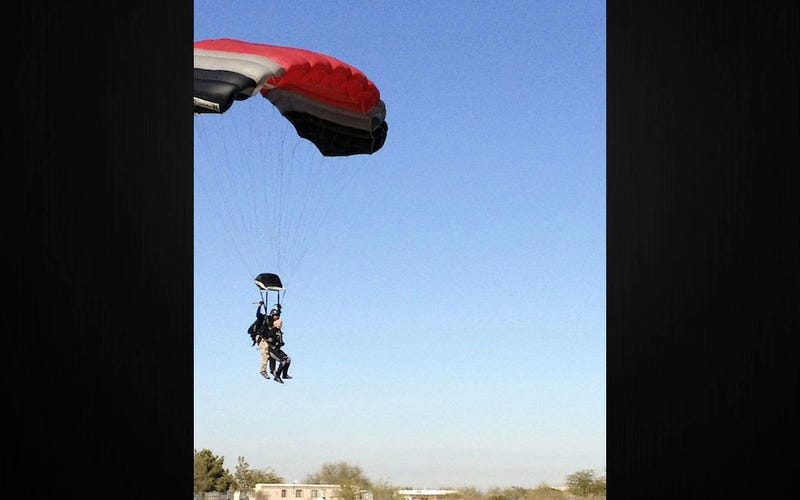 Today marked the third anniversary of the Arizona political rally shooting that left six dead and Gabrielle Giffords with a gunshot wound to the head, and to celebrate being alive, the former US Representative went skydiving.
Giffords said that by returning to skydiving — a sport she enjoyed before the shooting — she was taking control of her life again.
Giffords says it hasn't been easy — she penned an OpEd in today's New York Times, talking about the difficulties she's faced in rehabbing her body after the shooting.
The former Congresswoman also took the opportunity to speak about gun safety, comparing her rehab to her movement in support of gun control, writing, "I've seen grit overcome paralysis. My resolution today is that Congress achieve the same."
[image via AP]