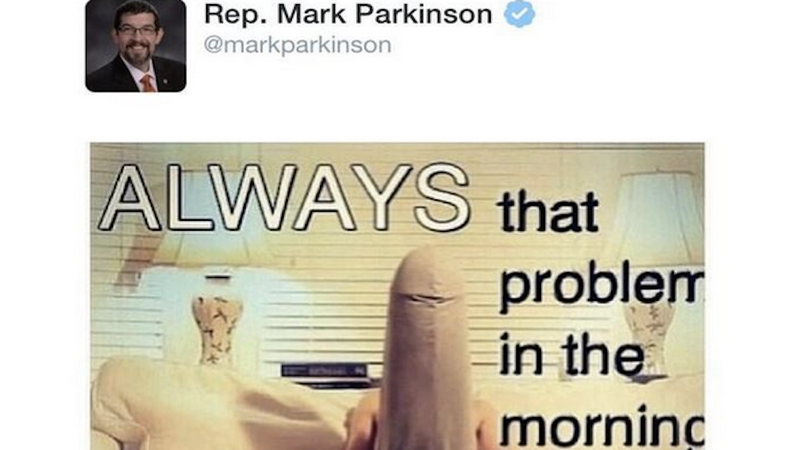 Missouri Republican State Rep. Mark Parkinson tweeted a fun erection joke this week and later deleted it, claiming he was out for a walk and "nowhere near" his computer when the tweet was sent. Tweets are only ever sent from computers, making his what we'd call a rock-solid alibi.
Here, Parkinson explains the issue to a constituent:
He also apologized in general.
The rest of his tweets are just FitBit updates, so the best recourse here is to delete Twitter. Parkinson still hasn't commented on whether or not he does, in fact, always have that problem in the morning.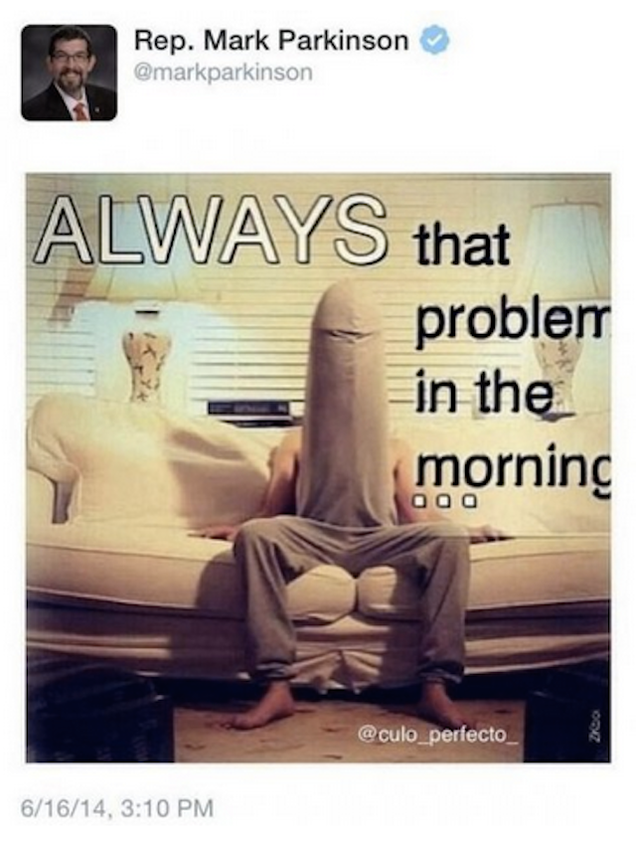 [Image via Daily Dot]