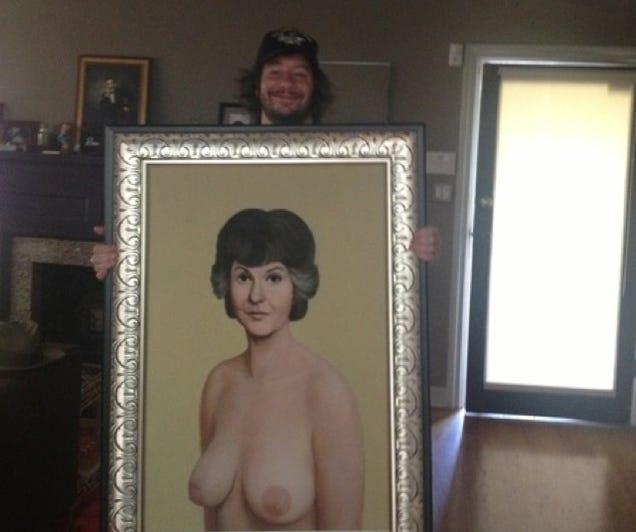 And so it turns out that the biggest gift would actually be from Jimmy Kimmel.
According to a photo the comedian Jeffrey Ross tweeted out this afternoon, Ross was gifted today with John Currin's 1991 nude Bea Arthur portrait, which was sold at auction last week. At the time people only knew that an anonymous buyer had acquired the painting for a hefty $1.9 million, but Ross' tweet claims to reveal that buyer's identity: Kimmel, who was apparently willing to part with a couple million bucks so that his friend could forever stare at a half-naked Golden Girl.
Ross tweeted this today:
To which Kimmel replied:
Stars: They're just like us.
We've emailed Kimmel's press contact to check the veracity of the portrait and will update if we hear back.
Update: This was all a hoax. We regret the error.