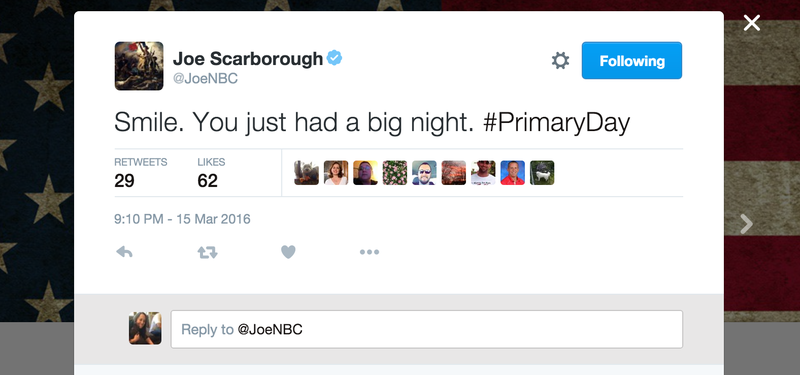 Morning Joe co-host Joe Scarborough has a helpful little message for former Secretary of State and current presidential candidate Hillary Clinton: Smile, babe!
Scarborough, a dear old friend of Donald Trump, sent out the tweet (that was just trying to be helpful you know look so much prettier when you smile!) during Clinton's triumphant victory speech.
Hey, Joe? Fuck off 🙂.