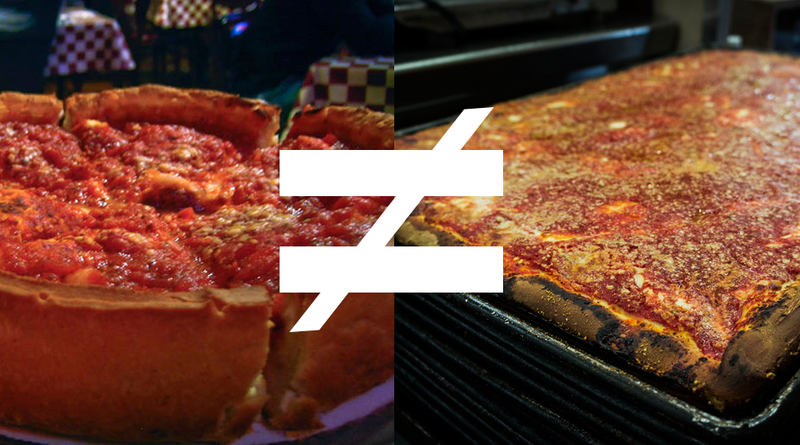 This whole Chicago deep dish 'pizza' vs New York actual pizza debate is ridiculous. Whatever that bloodied cheesecake thing THINKS it is, its certainly not pizza. Jon Stewart articulates this much more elegantly than I ever could, but lets be real - there is no real comparison.
We even do your 'style' better than you, in the upside-down slice, made famous at L&B Spumoni Gardens. A comparable slice is also available at Prince St. Pizza in Nolita. STILL PIZZA, not a perversion.

We need to get bumper stickers made. They'll be the new 'Keep Christ In Christmas". "Keep Chicago Out of Pizza"