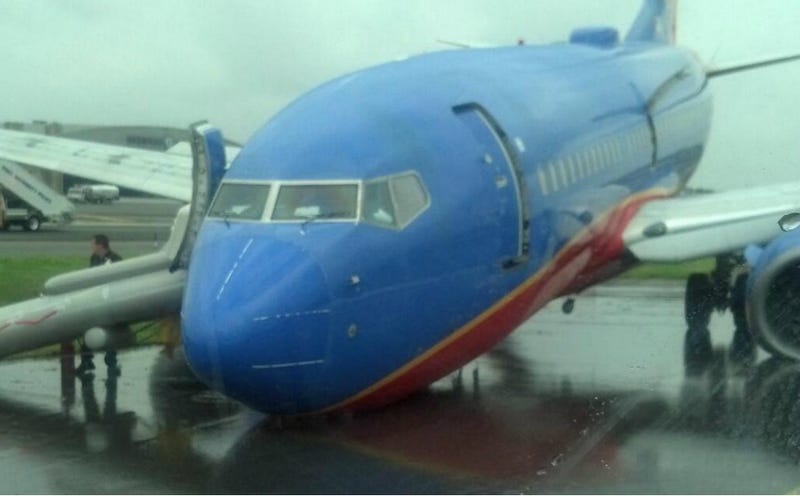 Laguardia Airport is closed to incoming planes, after a Southwest flight from Nashville had a malfunction with its front landing gear while landing. No one was immediately reported injured, and passengers have begun to exit the plane through its emergency chutes.
The plane touched down around 6:00 this evening.
Update:
6:50 P.M.: WABC is reporting that at least three passengers have been injured.
6:56 P.M.: Passengers leaving the plane.
Update 7:15 P.M.: ABC is reporting that there were 143 passengers and 5 crew members on board.
The FAA is saying LaGuardia Airport is not currently closed, but they are not accepting arriving flights.
[Photo via Jim Hoffer]