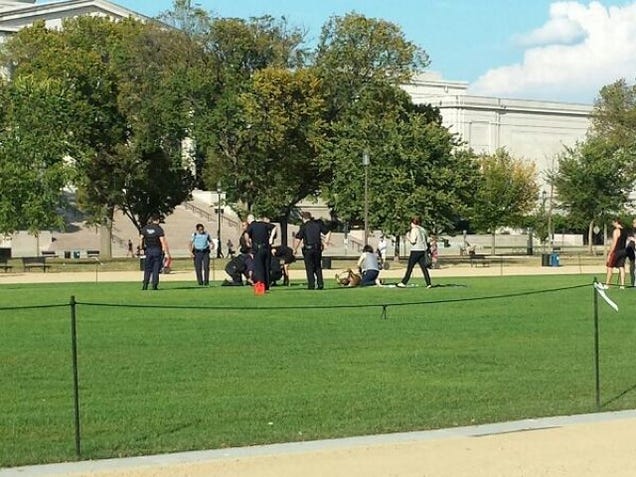 Washington, D.C., police rushed to the National Mall this afternoon when a man doused himself in an accelerant and lit himself on fire, according to reports.
NBC4 reporter Jackie Bensen tweeted that the incident "may involving [sic] camping stuff/belongings of a homeless person. Very strange." Yahoo's Chris Moody says police tell him the fire is out and that the man is alive and conscious. A medical helicopter is on the scene.
Update: The Washington Post reports that the man sustained "life-threatening injuries," according to a D.C. Fire Department spokesperson. There is no official word as to how the man caught on fire. "[H]ow it started, don't know," said the spokesperson.
Update #2: Two men reportedly tamped out the flames with their shirts.
Update #3: A witness tells the Associated Press that she saw the man dump a red canister of gasoline on his head before setting himself aflame.
Update #4: A helicopter airlifted the man to a hospital.