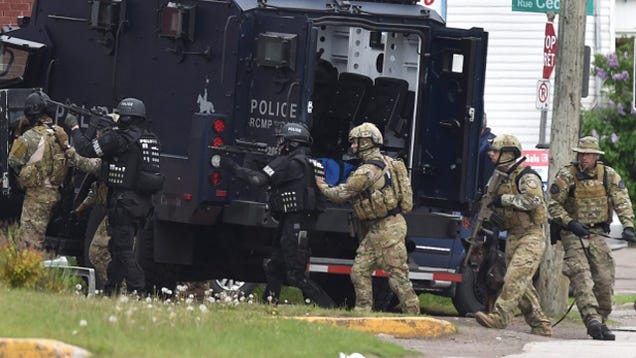 Early Friday morning, police arrested 24-year-old Justin Bourque, the man accused of killing three police officers and wounding two others in New Brunswick, Canada earlier this week. His arrest came after a 30-hour lockdown of the Moncton neighborhood where the shooting occurred Wednesday evening.
Residents reported multiple sightings of Bourque throughout the manhunt, and the search ended in Michelle Thibodeau's backyard, where she watched as police arrested him. She tweeted as he was surrounded by police and surrendered, telling the officers, "I'm done:"
Police are still investigating Bourque's motive.
[Image via CTV]