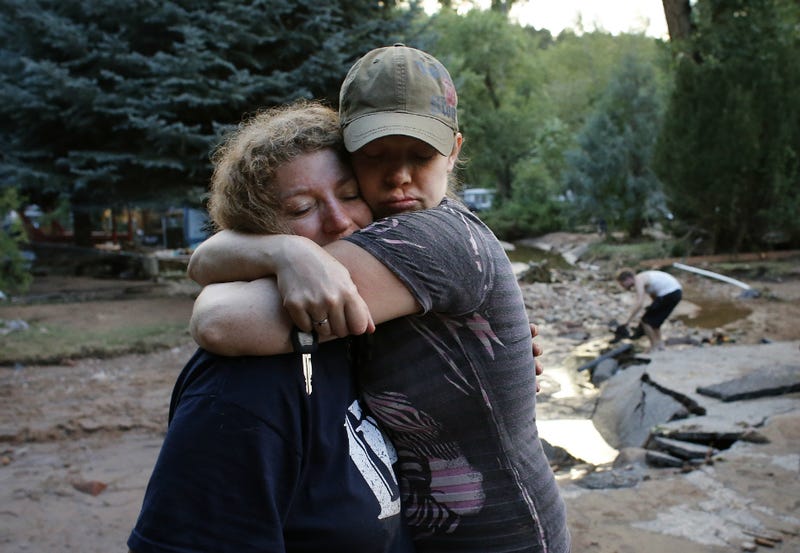 While the total number of people unaccounted for has dropped to below 200, rain continues to fall in Colorado, and won't stop until Monday. Rescuers are growing concerned that residents who haven't found safety yet are running out of time.
Of the more than 150 unaccounted for Boulder County Sheriff Joe Pelle said that, "we're assuming some of them have been stranded, we're assuming that some made their way out and simply haven't contact us or friends and family to get off the list, we're assuming that there may be further loss of life or injuries."
Four people have been confirmed killed by the flooding, including a young couple who found themselves trapped in a car by a mudslide. 19-year-old Wesley Quinlan and his girlfriend Wiyanna Nelson were swept away by flood waters as they attempted to escape their car on Wednesday night in El Paso County. Two other friends traveling with them survived. One was rescued from the flood waters by a volunteer firefighter, while the other stayed in the car until the flood subsided.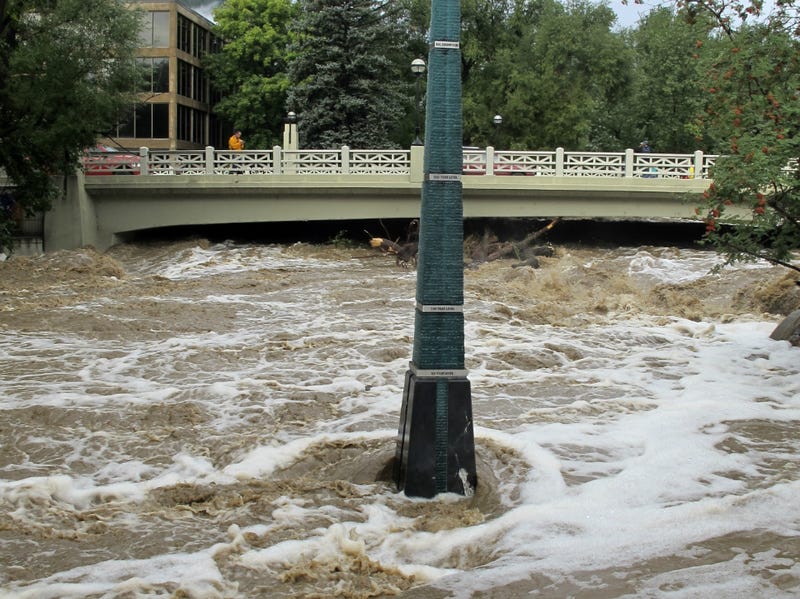 A story of survival and bravery has also emerged from the devastation. As Tragic Apostrophe pointed out, the man who was rescued from a drainage pipe was blind, and his dog, who also traveled with him through the pipe, was trying to rescue him.
"The dog was the hero," Del Creason, a Denver police officer, told the Denver Post.
Ronnie Webb was knocked over and dragged into floodwaters while taking a walk on Friday morning. Creason, who was on patrol, noticed his service dog barking and trying to draw attention to Webb. The officer attempted to reach them both, but as he did so, Webb cried out for help, and his dog jumped in the waters to help him. That's when they got sucked into the drainage pipe.
"He and the dog were in the tunnel for 17 minutes," Creason said. "I'm sure he used the dog to keep afloat."
Both owner and dog are doing fine after their ordeal.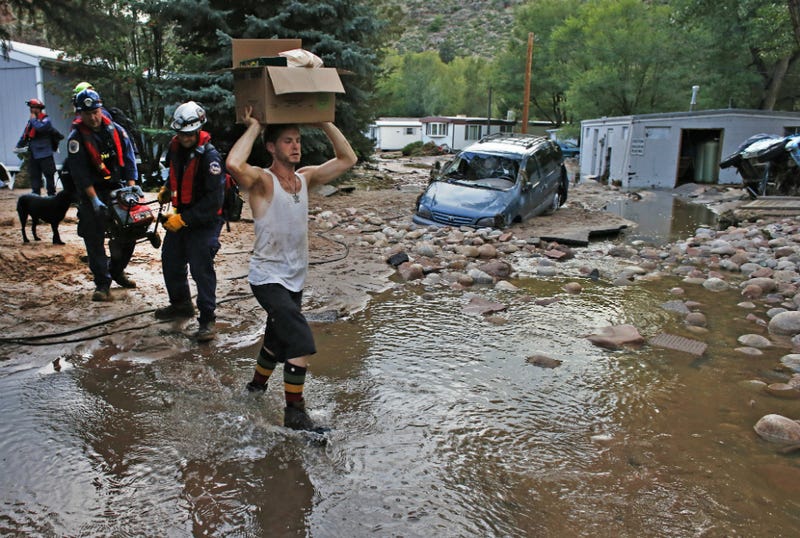 Colorado faces at least two more difficult nights before the rain stops, and with sewers overflowing, roads being knocked out, and flash floods reported across the northern section of the state, the situation remains incredibly dangerous.
Mary Hemme, 62, told her story of evacuation to The Guardian. She was woken in the middle of the night, and climbed up to high ground from her trailer park in the foothills of the Rocky Mountains. "The most terrifying thing was when I climbed up on that cliff and looked down. It was the meanest, most I mean, no wonder it carries cars like toys," Hemme said. "I was so afraid that I was going to die, that water came so fast."
Hemme watched her home float away in the powerful surge of water.