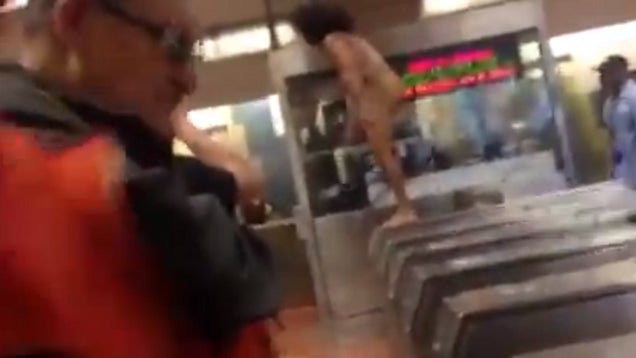 S
Extended footage of the May 10th incident involving a "naked, spitting and pissing dude" on (what appears to be) a drug-fueled rampage inside San Francisco's 16th Street BART station surfaced online yesterday, and it's pretty intense — even by naked, spitting and pissing dude rampage standards.
SFist says the video was recorded by the station agent, who managed to flee from the man into a ticketing booth along with a woman who was assaulted by the naked man.
After the attempted sexual assault, the second half of the video shows the man performing naked acrobatics on top of the railings and fare gates, flopping around violently on the floor, and getting noticed, but ignored, by transit-hardened commuters.
Though he was reportedly detained by police following the attack, it is unclear what ultimately became of the "16th Street Terror."
[H/T: Boing Boing]