Nicknamed "El Charro de Oro" (The Golden Mariachi), the San Antonio-born-and-raised son of a Navy vet became a local celebrity after reaching the semifinals on America's Got Talent (Season 7).
His powerful performance of the "Star-Spangled Banner" was enough to inspire patriotism in even the most jaded nihilist — that is, until all the racists came crawling out of the floorboards to denounce the NBA for letting an "illegal" sing the national anthem.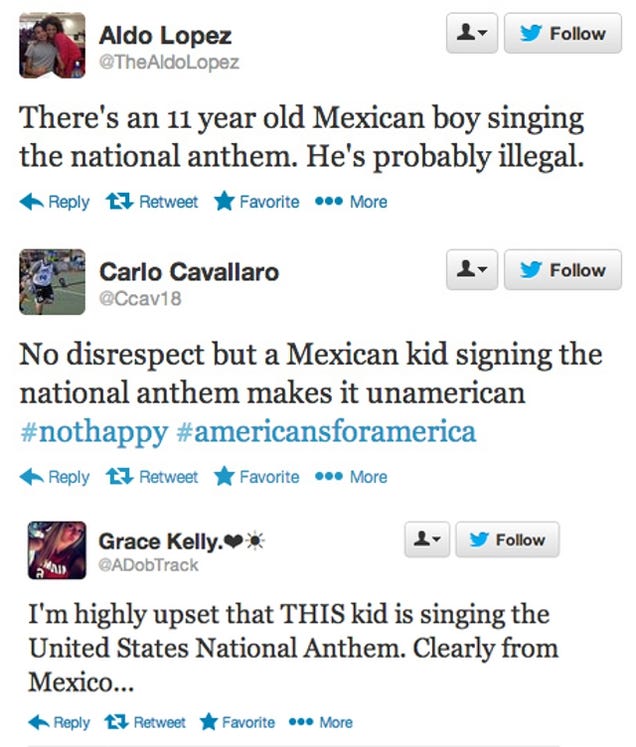 But Sebastien, brushing the bigots off his shoulder, told a local news station that he isn't too bothered by what his haters have to say.
"I knew that one day when I sing that people were going to judge me," he told Fox San Antonio. "That's why over the time I've grown, I've learned that you don't really care what people say about you, it's what you think about yourself."
God bless Sebastien's America.
[H/T: HyperVocal, tweets via BuzzFeed]