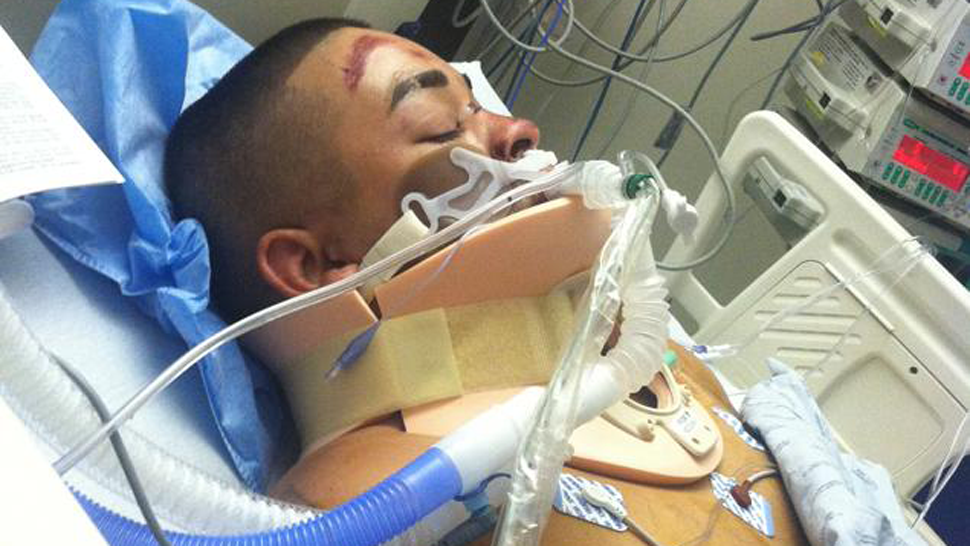 S
As new details come to light regarding the huge group motorcycle ride through New York City that left one biker in a medical coma and an SUV driver sustaining injuries from a beating, the family of the comatose biker have released hospital photos.
Edwin Mieses, 32, was apparently left paralyzed after being run over by an SUV whose driver was beaten by bikers during Sunday's huge group ride in New York City. Family and Facebook photographs, published in the Daily News and elsewhere, show a badly injured man, left in a medically induced coma.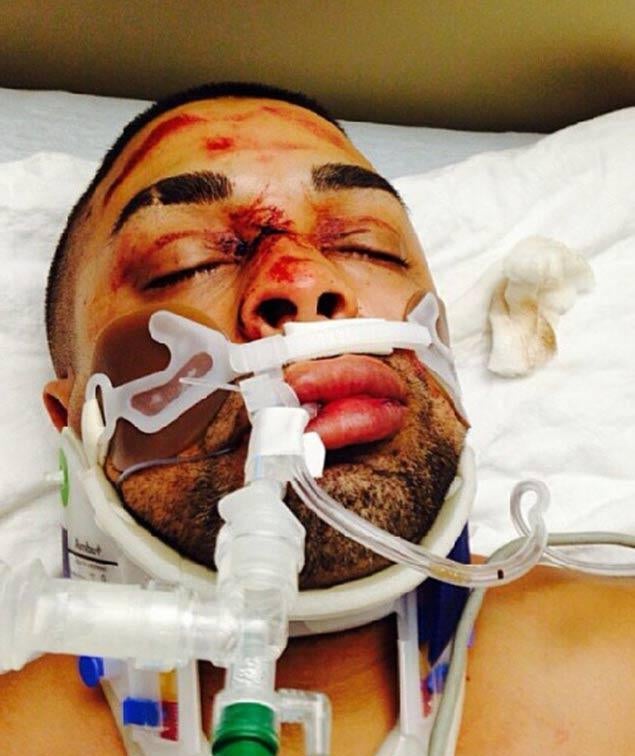 S
The SUV driver, Alexian Lien, ran over Mieses when a group of bikers surrounded his SUV after he tapped the back wheel of one motorcycle. Lien has not been charged with a crime, as police believe he felt threatened. Two bikers, Christopher Cruz and Allen Edwards, have been arrested. The ride, which consisted of hundreds of bikers and ranged over the city throughout Sunday, was loosely organized by the stunt video site Hollywood Stuntz.