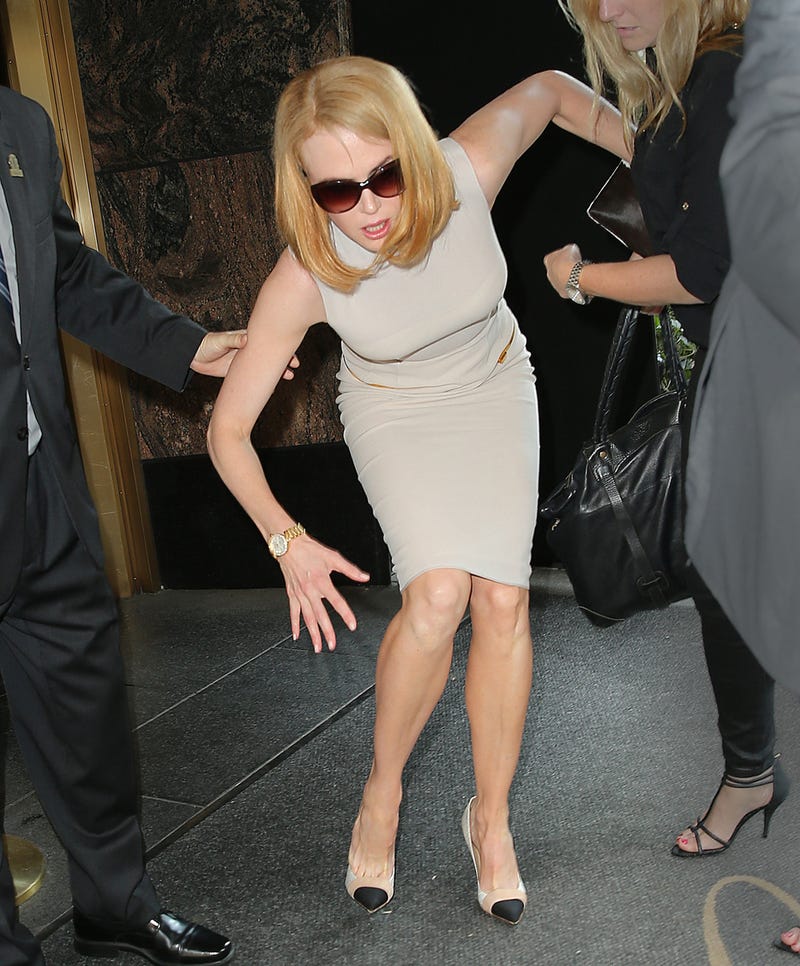 A wealthy Australian tourist was sent hurtling face first onto the ground outside her hotel yesterday, after a cyclist crashed into her while illegally riding his bike on the sidewalk.
Down, down, down, Nicole Kidman flew in a flurry of beige accessories. One hundred hands reached out to assist her—Nicole! Nicole! Oh my God!—but she was learning to crawl again, the epitome of primordial elegance on the welcome mat of the Carlyle.
She lost a shoe.
The cyclist, a paparazzo who was attempting to snap a picture of Kidman, received a ticket from police for riding his bike on the sidewalk. At a Calvin Klein after-party later that night, Nicole Kidman told Entertainment Tonight, "I'm okay, yeah."
[Image via Splash]