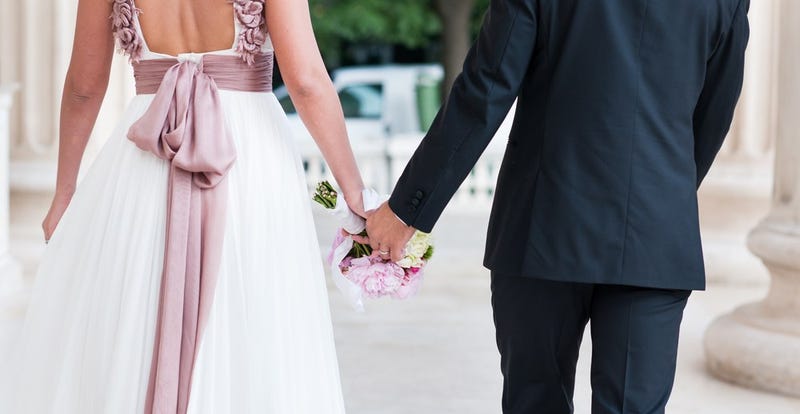 Because it is impossible to fully enjoy your wedding until as many people as possible are enviously following it on Twitter, you can now pay $3,000 to rent a "social media wedding concierge." This expert will pick a bespoke hashtag, get your wedding guests to use it, and make sure photos are posted on Instagram. (So, basically what Vogue did for Kimye.)
W Hotels sent out an email promoting the service at its four New York locations and encouraging couples to "say goodbye to shameless wedding selfies"—by trading them in for shamefully expensive (but always properly hashtagged!) ones.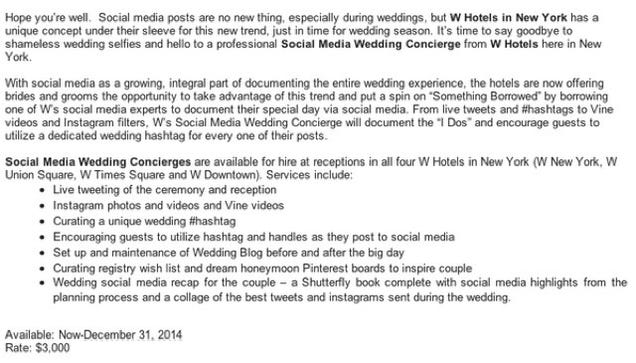 The package also includes a social media recap, so you can always remember exactly what your friends were doing on their phones during your special day.
The concierge will even help you plan your honeymoon on Pinterest—a honeymoon you can definitely afford after spending $3,000 on a hashtag.
[H/T: Bianca Bosker, Photo Credit: Shutterstock]