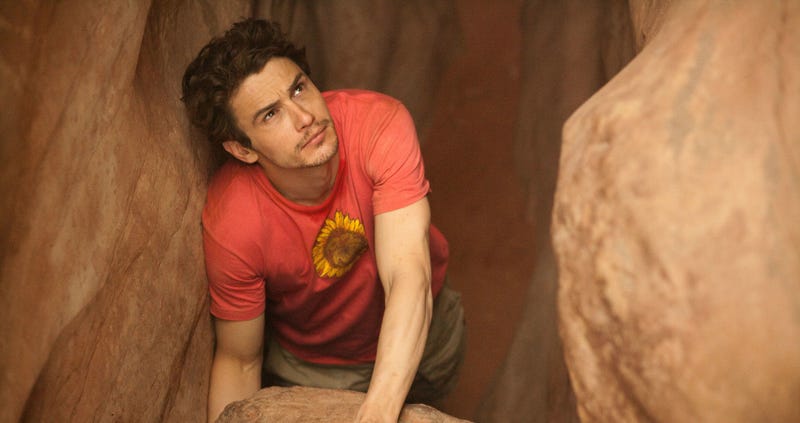 19-year-old NYU student Asher Vongtau is counting his blessings. Over the weekend, the Pittsburgh native fell from the roof of his Tribeca dorm, where he had been drinking, into the terrifyingly narrow space between the dorm and the adjacent building on Lafayette Street—and wasn't discovered, thankfully alive, until 36 hours later. How did he survive the ordeal? His mother told told Trevor Kapp at DNAInfo that actor and NYU grad James Franco played a role:
"He began to think about the movie where the guy chops off his arm," she said of the flick "127 Hours" in which a mountain-climber played by James Franco severs his own trapped limb to escape death. "He thought, 'Am I gonna have to do that?' He thought about his family. He thought, 'I'm not gonna give up.' He just yelled for help as much as he could," she said.
Truly inspirational. And thank God Vongtau's mind didn't turn to the original Saw.
It's not particularly reassuring, however, that Vongtau was found only after his friends cajoled security officers into checking the dorm building's roof, where an officer found Vongtau's cell phone (and, eventually, its trapped owner). Witness the photo below to appreciate just how cramped the space was:
This week's lesson for drunk college students: Stay far, far away from tall buildings.
[Photo via Fox Searchlight]