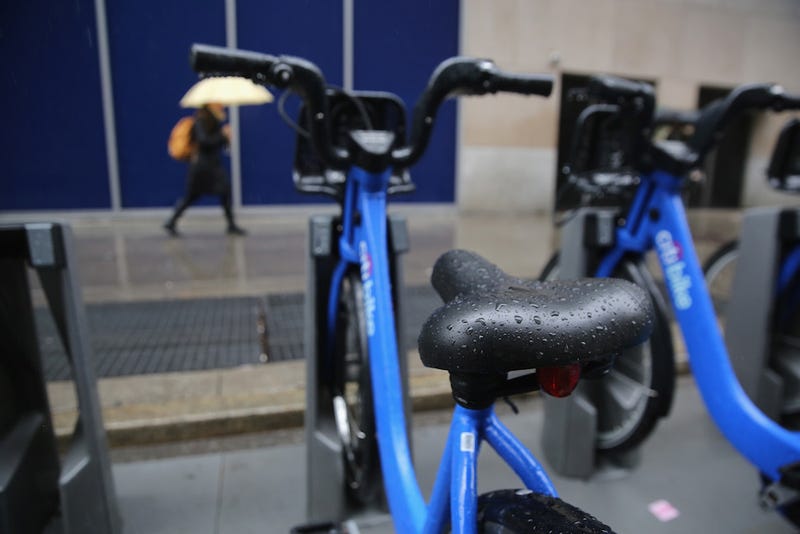 If you're going steal a Citibike, do remember to paint over the entire thing before taking it out for a spin.
The New York Daily reports that Queens resident Xianbo Kong, 68, was stopped on Thursday morning after authorities got calls about a "suspicious man" riding a bike in the area. (How he was suspicious other than that he was clearly riding a stolen Citibike, I'm not sure.) The officers quickly noticed that something was up with his splotchy white bike: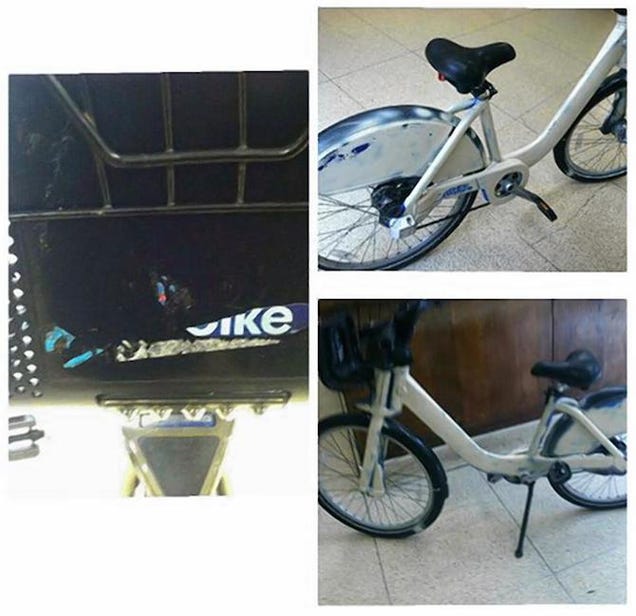 Kong was charged with criminal possession of stolen property, and the 109th precinct Tweeted about their bust:

Lesson learned!
[image via Getty, Twitter]