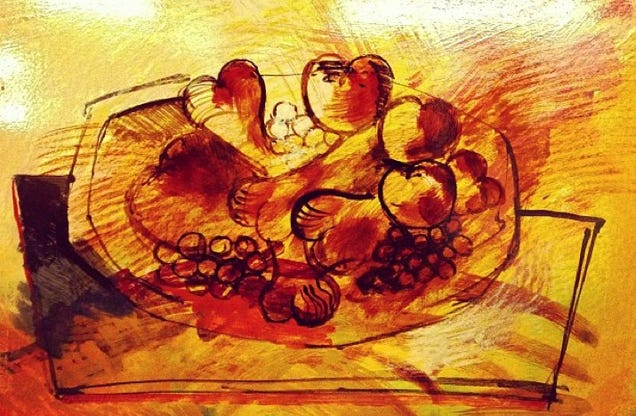 A former public safety officer is suing the University of Oregon, claiming he was fired in 2012 for reporting misconduct in the university's police department. One of the central claims of his case is that several UO officers maintained a "Bowl of Dicks" list, which they constantly debated and updated instead of working.
The list is exactly what it sounds like, according to KVAL: "an actual list of people and entities who participating officers disliked and thought should 'eat a bowl of' a vulgar term for the male genitalia."
Fired officer James Cleavenger claims the list was updated during pre-shift briefings, and discussion of it continued throughout the day. The University of Oregon has confirmed that the list exists by actually releasing a copy, taken from an officer's cellphone.
So, without further ado, here are the 225 people and things (not ranked) that a group of University of Oregon police officers think should consume a bowl of phalluses:
Things worth noting about the list:
Listing the entire cast of Friends and then David Schwimmer individually was a nice touch. The lawsuit doesn't specify whether Schwimmer would have to eat two bowls of dicks under the official rules of the list.
ORS 352.385 is the Oregon law that lets public universities establish their own police departments.
They're just dead wrong about Purple Rain.
Haven't Walmart employees been through enough?
The lieutenant who allegedly created the list is now in charge of "Professional Standards and Training," so all's well that ends well.
Cleavenger's lawsuit doesn't yet have a trial date.
[H/T Uproxx, Photo of tastefully rendered dick-bowl: Joseph Cote/Flickr]