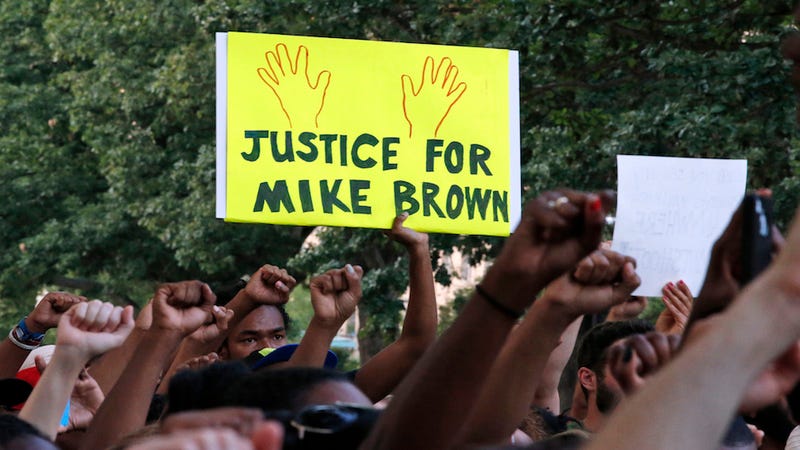 Carrying signs that read "Hands Up, Don't Shoot," protesters numbering over 1,000 strong peacefully marched in New York's Times Square and across over 90 cities earlier this evening to call attention the police shooting of unarmed Missouri black teenager Michael Brown.
Since Brown was shot dead last weekend in Ferguson, Mo., rallies in his honor have spread across the country:
In New York City, thousands of protesters met at Union Square and walked through Times Square in honor of both Brown and Eric Garner, 43, who died last month in police custody after being placed in a chokehold by an officer.
"It's not just Ferguson. Police brutality is pervasive. It's happening in so many cities," a community activist known online as Feminista Jones told USA TODAY.
Early on in the protest, WCBS 880's Monica Miller reported that one person was taken into custody, and news of the arrest soon spread through the rally, which eventually dispersed.
Newsweek reports that a total of four people were arrested tonight at the New York City rally.
[image via AP]