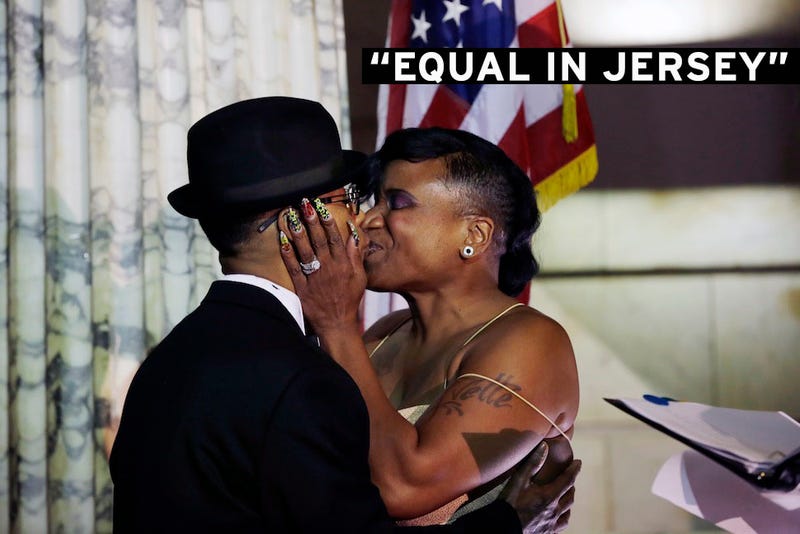 Just after midnight on Monday, dozens of of gay couples across New Jersey were married, including seven who were wed at Newark's city hall by Mayor and Senator-elect Cory Booker.
The state Supreme court ruled on Friday that weddings could take place Monday morning, sending couples into a weekend-long rush to be among the first to be married in New Jersey. In January, the state Supreme Court will hear Governor Christie's appeal of the ruling to allow gay marriage, though legal experts told the Star-Ledger that it's unlikely to be overturned. (UPDATE: Christie has withdrawn his appeal of the ruling).
"It's a historic day," Amy Quinn, an attorney and councilwoman in Asbury Park who married her partner, Heather Jensen, on the boardwalk just after midnight, told the Star-Ledger. "To be able to get married in my home state, in a town that I adore, to be able to get married by friends, with friends, around friends, it's such an amazing experience."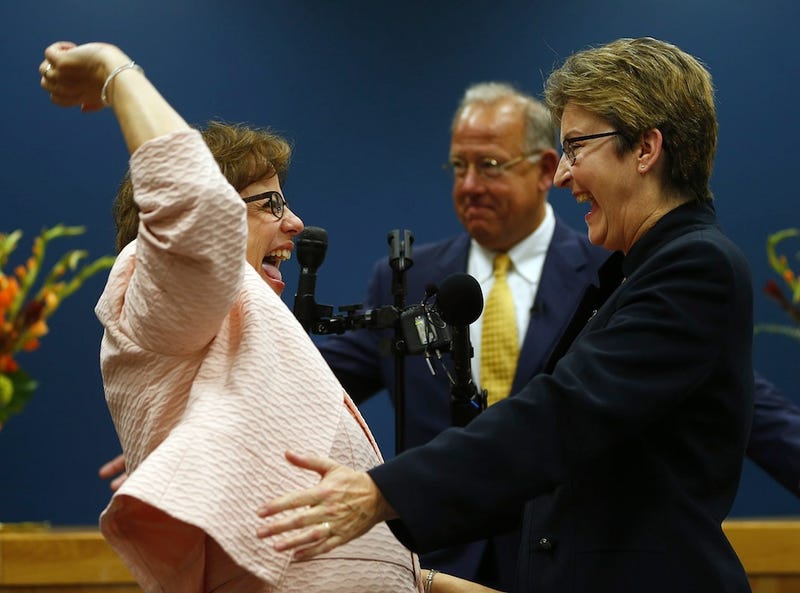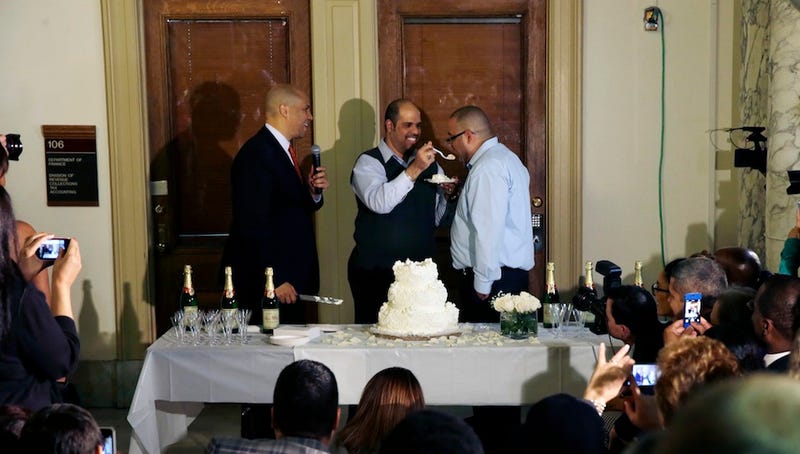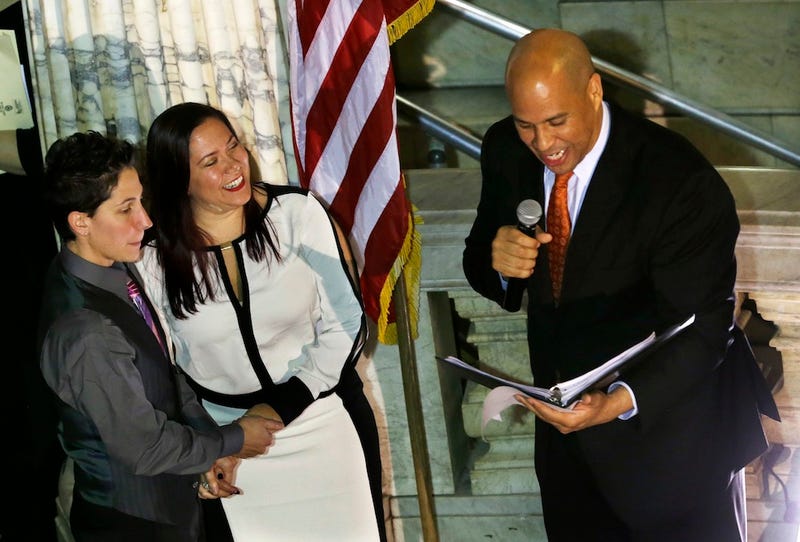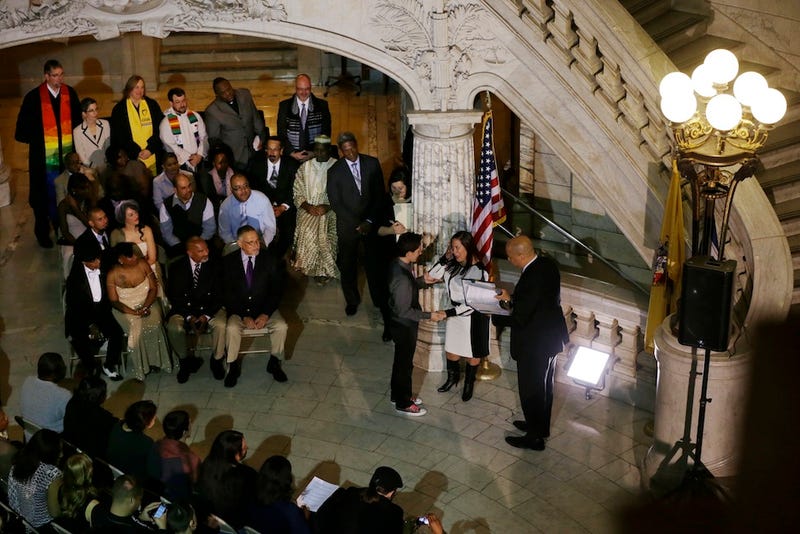 [Images via AP]