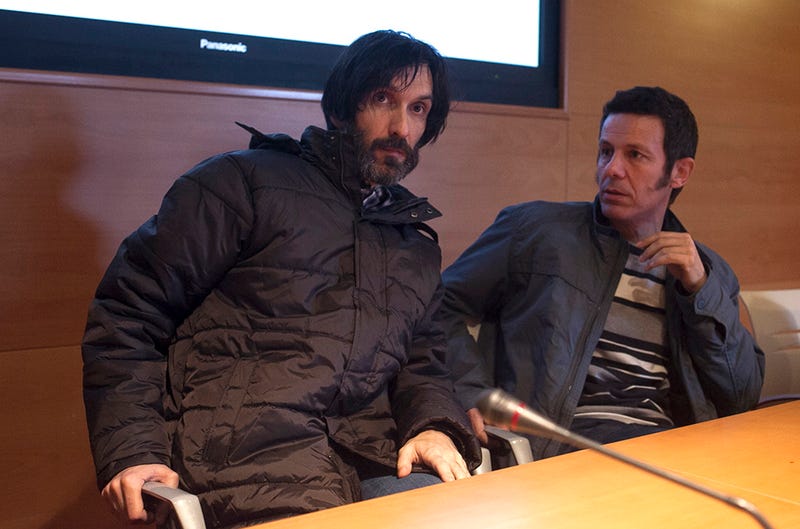 Spanish newspaper El Mundo's Middle East correspondent Javier Espinosa (above, right) and photographer Ricardo Garcia Vilanova (above, left), kidnapped six months ago by the Islamic State of Iraq and the Levant (ISIS), a radical Islamist group, have been freed.
The two were captured making their way to Turkey after a two-week reporting mission in Syria, which Reporters Without Borders called "the world's most dangerous country for journalists." More than 110 journalists have been killed there since the conflict began in March 2011. Another 60 (at least) are currently detained, held hostage or missing.
ISIS, recently disavowed by Al-Qaeda's "General Command," operates under orders to arrest all foreign reporters as spies, the BBC reports. ISIS grew out of Al-Qaeda in Iraq, spreading into Syria in April 2013.
The three-year-long conflict has created two million refugees, displaced five million within Syria itself, and left 100,000 people dead.