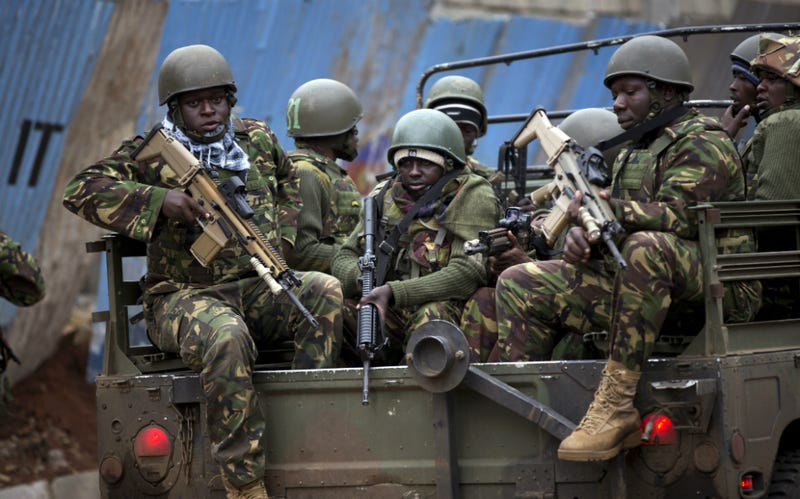 The number of confirmed dead during a terrorist attack and standoff at an upscale Nairobi mall now stands at 68, as Kenyan forces begin an operation to end the standoff with al-Shabab militants who are holding around 30 hostages inside the mall.
Kenyan forces are appealing for calm and patience as their operation begins, hoping to avoid a massacre of hostages by gunmen who have declared their intention not to negotiate with Kenya.
"We want to do everything possible, and the security people are doing everything possible to make sure we lose no more lives," State House spokesman Manoah Esipisu told CNN.
Security forces have now landed on the roof of the mall and are beginning to move towards the supermarket where the gunman have gathered with their hostages. Kenyan forces have been confronting the gunman throughout the mall since the attack began on Saturday, with sporadic firing between the two groups.
One of the gunman attempted to surrender to Kenyan troops. A Kenyan soldier described to the Guardian that, "He came forward and handed us his gun. But then one of the others, even his own people, shot him."