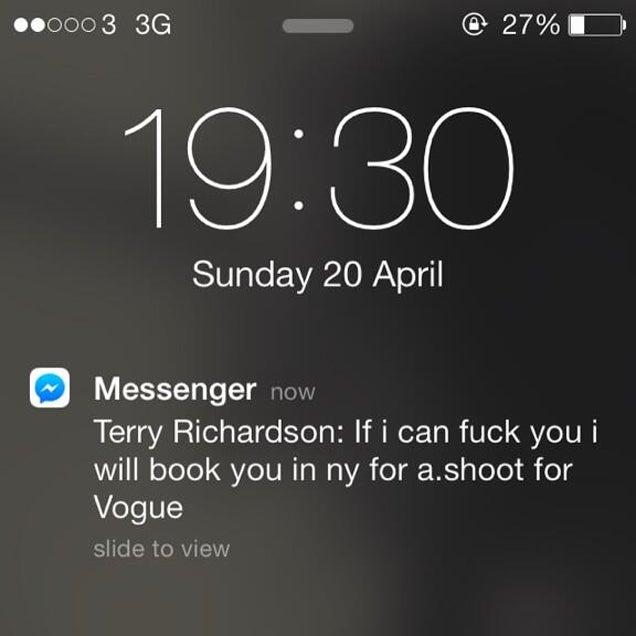 Update: Richardson confirms that this message was sent from a fake account.
The dirtbag of the millennium is apparently back and this time, he's allegedly slithering up to model Emma Appleton, who posted this revealing screenshot on her Instagram this afternoon.
According to the post, Richardson is throwing around sex offers in exchange for Vogue photo shoots, which raises the question: when will this shitlord go away forever?
Update: Appleton has removed the photo from her Instagram and appears to have taken down her Twitter account. A representative for Richardson, speaking with Buzzfeed's Kate Aurthur, called the screenshot "obviously" a fake:
Hildy Kuryk, the director of communications for Vogue, stressed via email that Richardson hasn't shot for the magazine in a number of years.
"The last assignment Terry Richardson had for US Vogue appeared in the July 2010 issue and we have no plans to work with him in the future"
The original photo is below.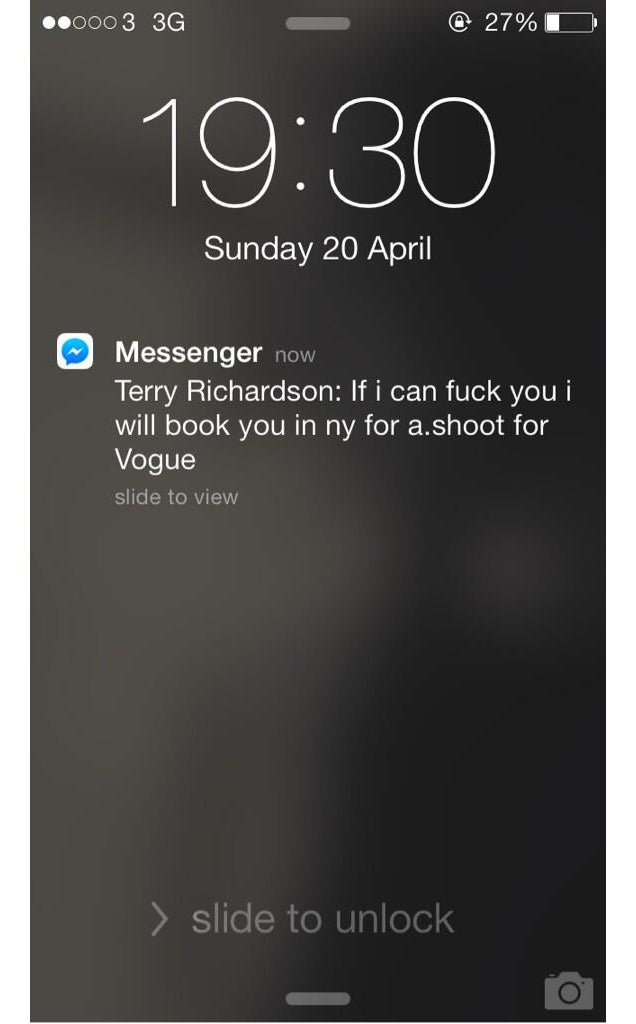 [Image via Instagram]