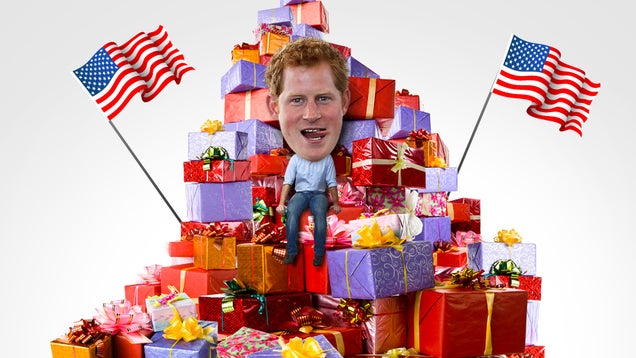 S
Future gag-gift-giving uncle Prince Harry is wrapping up his Spring Break tour of the U.S. with a polo match in Connecticut today, because nothing says "I am a man of the people and I 'get' America" quite like a spirited polo event in the rough-and-tumble Nutmeg State.
Harry made a lot of friends on the six-day trip, charming the nation by gamely showing up to all of his scheduled events and taking off his suit jacket when it was time to get real. Many people even forgot why the United States fought so hard to free itself from British rule in the first place.
Everywhere he went, the prince was showered with truly adequate stocking stuffers and it was like ohmygodAmerica, please stop embarrassing me in front of Harry.
Here's a list of everything America gave to Prince Harry while he was here:
A voodoo doll to use on himself.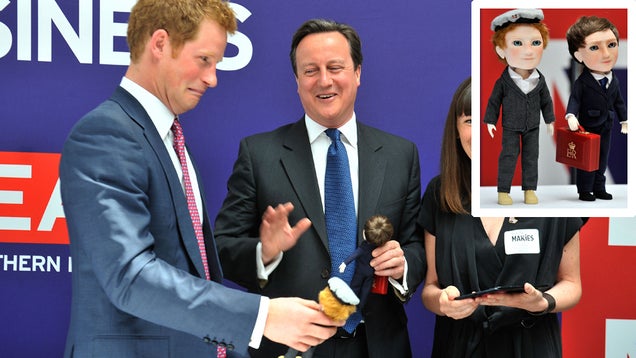 S
A fleece.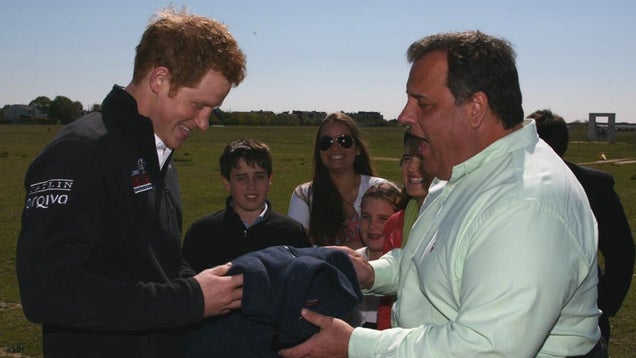 S
A shirt.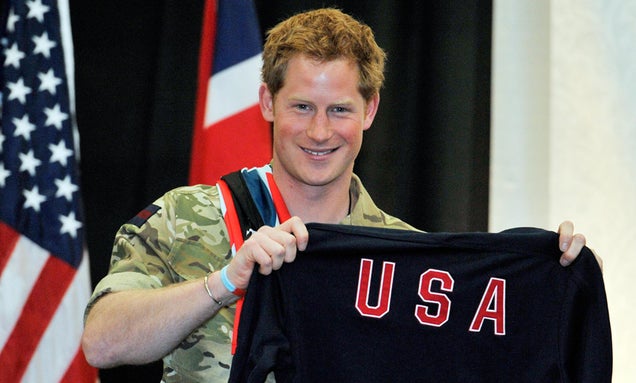 S
A shirt.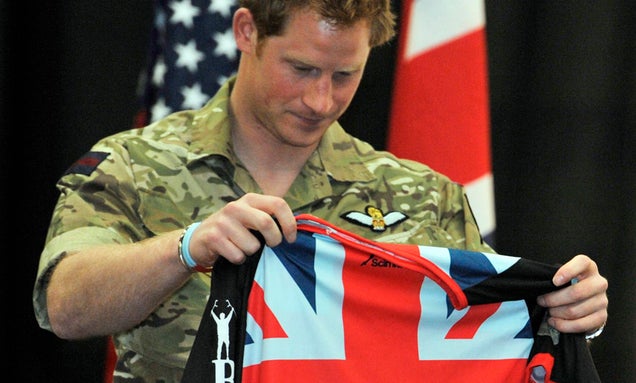 S
A shirt.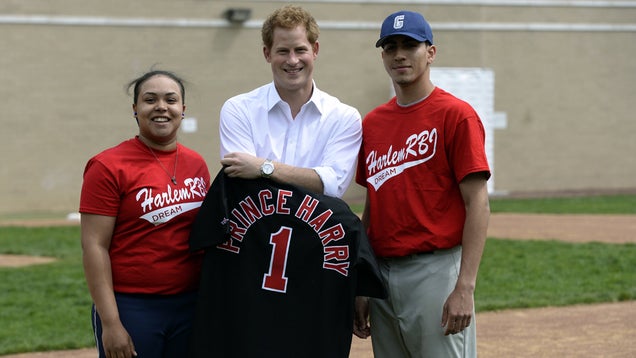 S
A bus pass.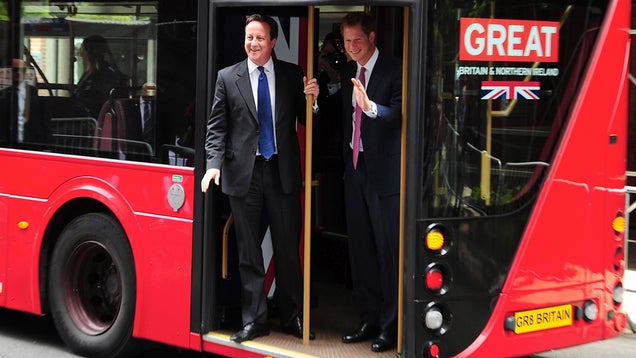 S

An ass whuppin'.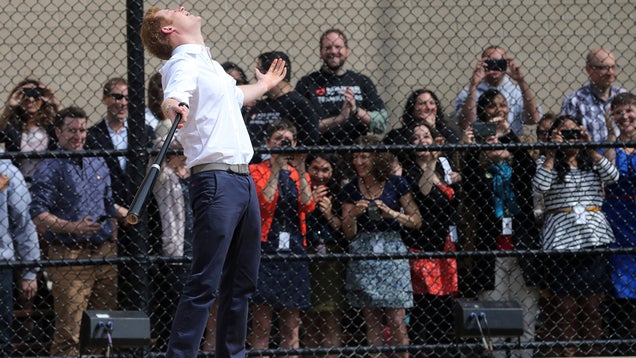 S

Some skin.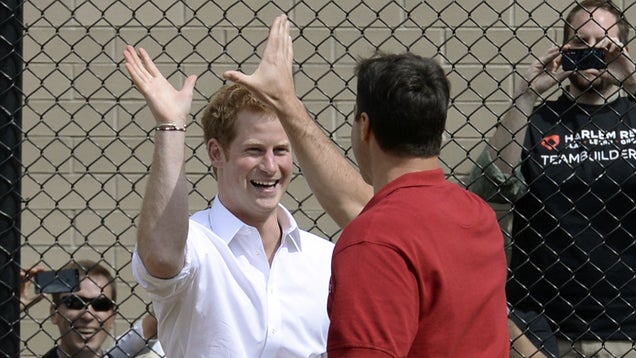 S

Toys.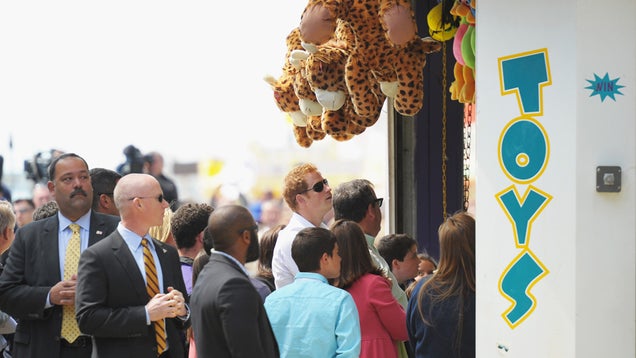 S

A gambling addiction.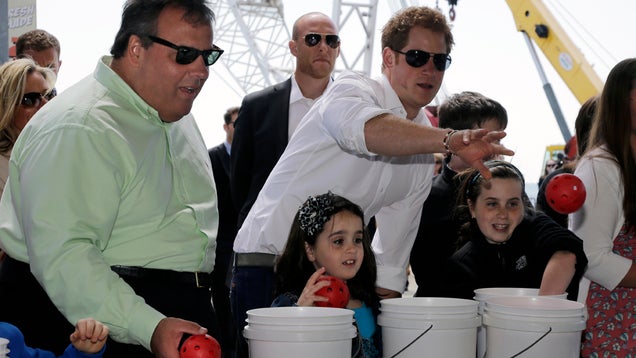 S

The mic.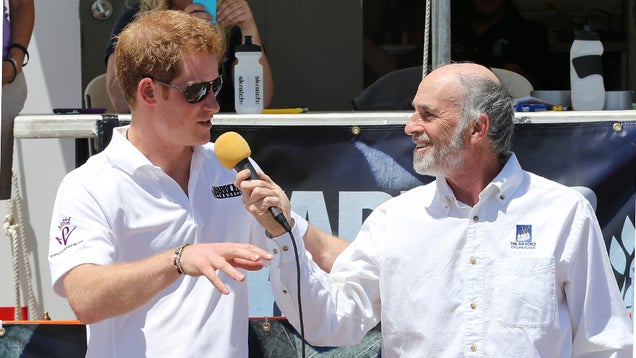 S

The ball.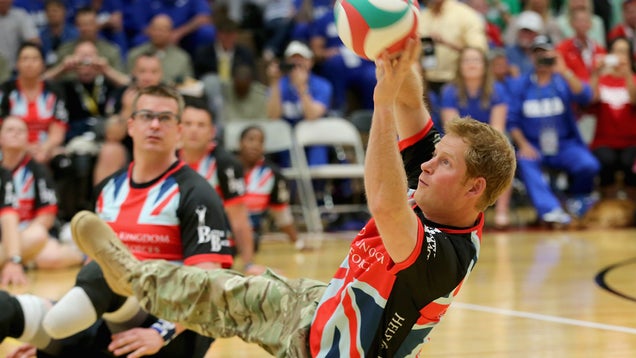 S

The creeps.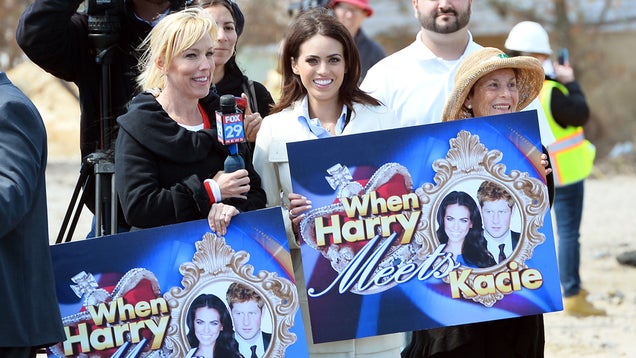 S

Horns, if you squint.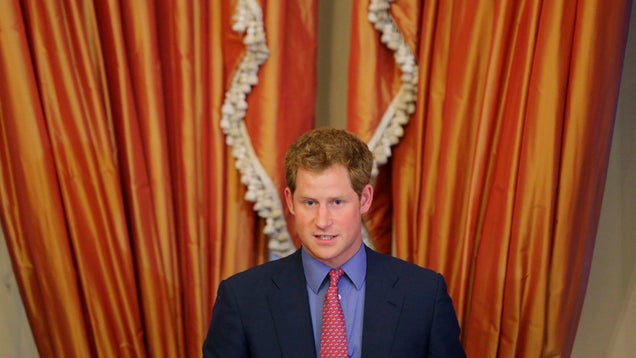 S
Our attention.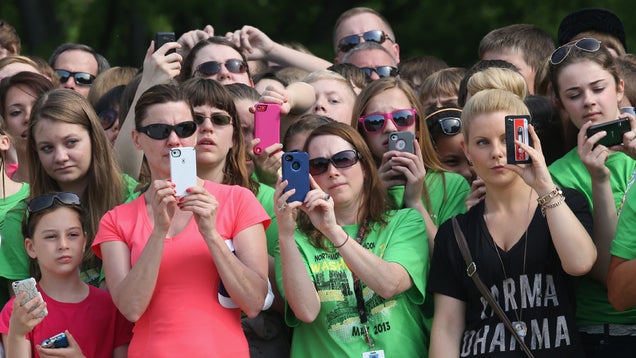 S

Our undivided attention.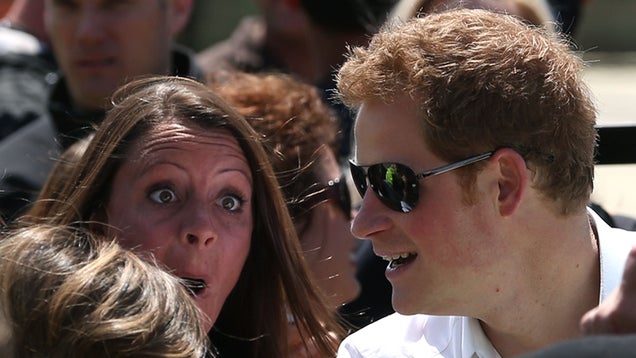 S
A deeper comprehension of the horrors and devastation wrought by Hurricane Sandy.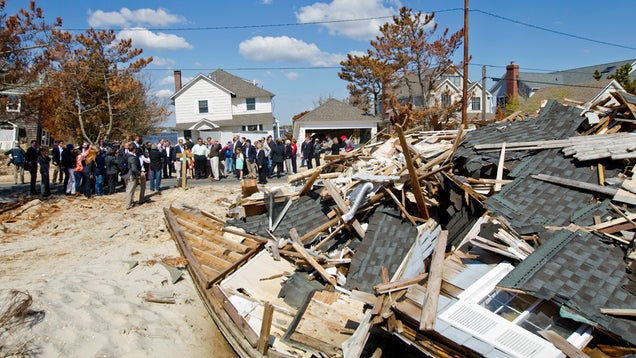 S

A hat.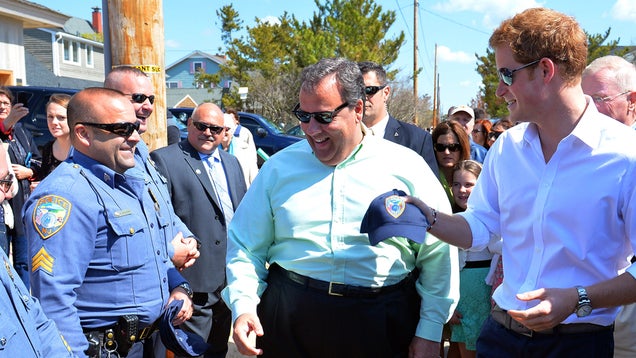 S

An 18-year-old girl in peak physical condition.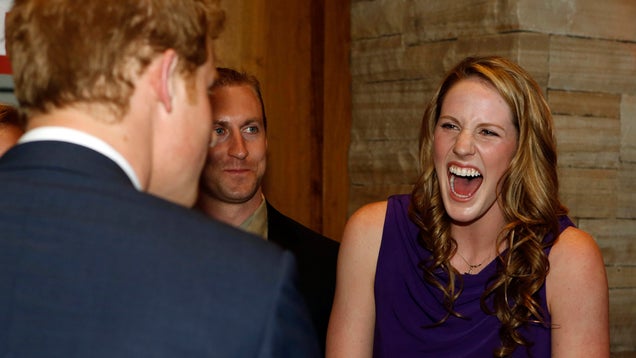 S

An idea for a weird sex thing.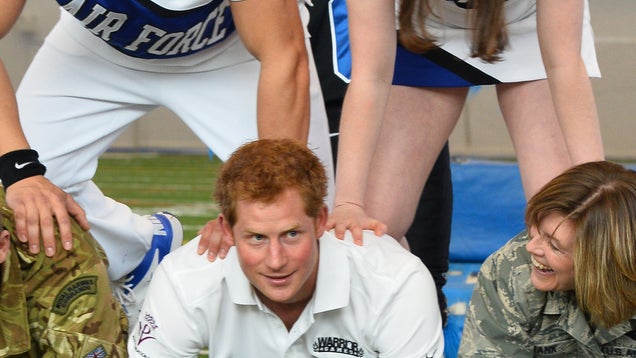 S

Sneaks.

S

A good stern talking-to.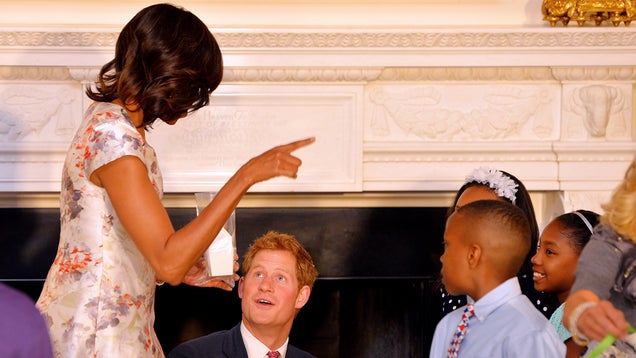 S

Vittles.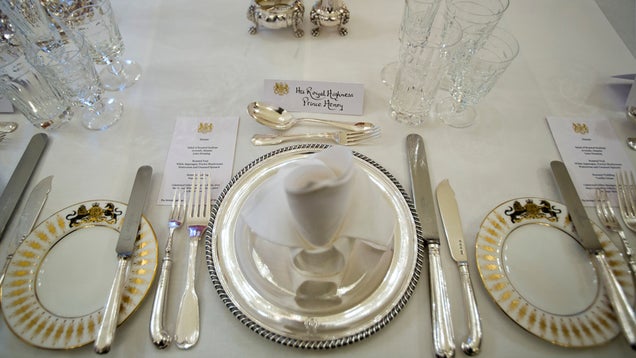 S

[Images via AP, Getty, and Twitter/Top image by Jim Cooke/@GovChristie]
To contact the author of this post, email caity@gawker.com.