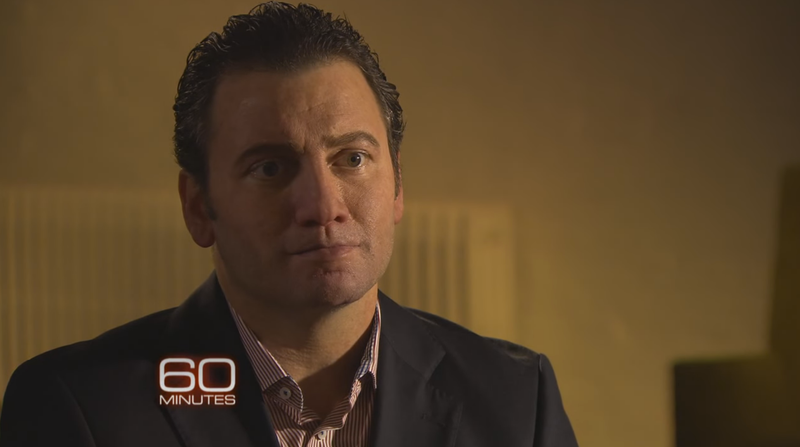 Remember Matthew Bissonnette (a.k.a. "Mark Owen"), the former Navy SEAL who helped find and kill Osama bin Laden, later wrote a book about it, and eventually came under federal investigation for allegedly mishandling classified material? Bissonnette's increasingly complex legal ordeal initially involved the Department of Justice and U.S. Navy before it was handed over to the latter's internal police force, the Naval Criminal Investigative Service, in the summer of 2014. The N.C.I.S. probe quickly threw the small community of elite military members into chaos. SOFREP, a website catering to that community, reported at the time: "The investigation has created a massive stir among the SEAL community. Rumors and accusations are flying on social media forums, lines in the sand have been drawn and friendships have ended."
Thanks to Matthew Cole of The Intercept, now we know how and why the N.C.I.S. began to investigate Bissonnette. According to Cole, the agency turned their focus to Bissonnette's business dealings among military contractors sometime after he surrendered a hard drive containing unrelated classified information, including a photo he or someone else had taken of Osama bin Laden's corpse, in exchange for prosecutorial immunity:
[T]wo people familiar with the probe said the current investigation, led by the Naval Criminal Investigative Service, expanded after Bissonnette agreed to hand over a hard drive containing an unauthorized photo of [Osama bin Laden]'s corpse. ... The retired SEAL voluntarily provided investigators with a copy of his hard drive as part of an agreement not to prosecute him for unlawfully possessing classified material, according to the two people familiar with the deal.
Bissonnette apparently forgot to segregate his personal files from the classified ones belonging to the government, because the same hard drive contained other records suggesting that Bissonnette had leveraged his status as a former member of Seal Team 6 to procure consulting and contracting work. "Federal investigators ... became interested in whether Bissonnette's business ventures with companies that supply military equipment—including companies whose products were used by SEAL Team 6—were helped by his role in the elite unit's procurement process," Cole writes.
Several military sources told Cole that the N.C.I.S. is particularly interested is a Virginia Beach-based company that Bissonnette incorporated in 2010. The website of that company, Element Group, is fairly bare bones, but appears to advertise an interest in securing military and law enforcement clients. According to public records, Element Group has not directly contracted the Department of Defense, but according to Cole, it has subcontracted for a company called Atlantic Diving Supply, whose equipment is used by Navy SEALs. Virginia business records suggest Element Group is no longer active.
Bissonnette's lawyer, Robert Luskin, declined to comment further on The Intercept's report when we reached him this morning. You can read the rest of the report here.
---
Email: trotter@gawker.com // Photo credit: 60 Minutes