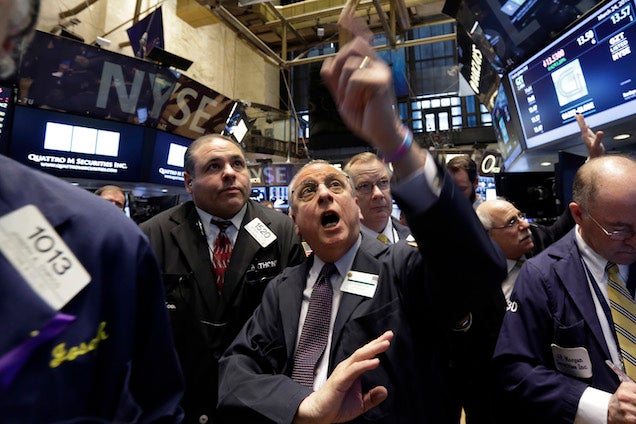 The New York Stock Exchange suspended all trading at about 11:32 this morning, reportedly because of technical issues.
"NYSE/NYSE MKT has temporarily suspended trading in all symbols," the exchange said on its status page. "All open orders will be cancelled. Additional information will follow as soon as possible."
UPDATE 12:32 pm: The NYSE says the glitch is an "internal technical issue" and "not the result of a cyber breach."
UPDATE 1:07 pm:
UPDATE 2:23 pm: NYSE president Thomas Farley told CNBC that the exchange will reopen today between 2:45 pm and 3 pm.
UPDATE 2:57 pm: The NYSE will reopen at 3:10 pm, according to the Wall Street Journal.
UPDATE 3:17 pm: Three hours and 38 minutes after it was suspended, trading has officially resumed.
---
Image via AP. Contact the author at taylor@gawker.com.