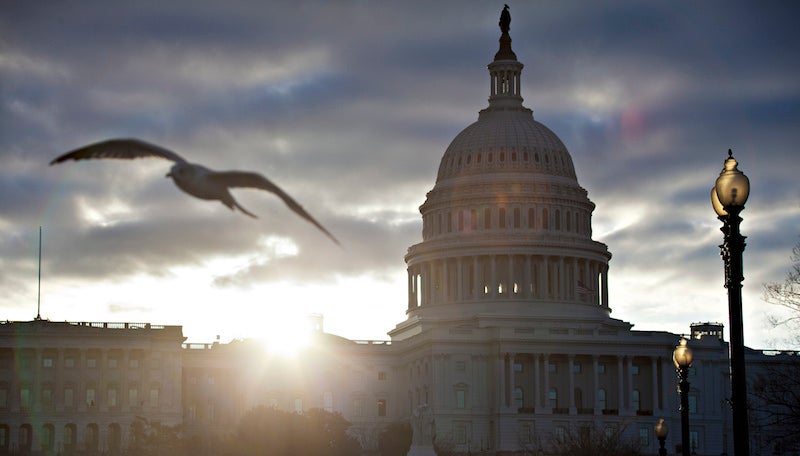 This week, nine Republican congressmen voted against naming a North Carolina post office after the poet and civil rights activist, Maya Angelou. One of them, in explaining why he thought her name inappropriate for a federal building, suggested her supporters might need to "investigate" her a little further.

"I think people should investigate Maya Angelou a little bit, and I'll suggest perhaps if you want to investigate a little bit further that perhaps you Google 'Maya Angelou' and look at other articles in places like the American Thinker or the American Spectator," Rep. Glenn Grothman (R-Wis.) said Tuesday.
Instead, we googled them.
Rep. Mo Brooks (R-Ala.)
Rep. Ken Buck (R-Colo.)
Rep. Michael Burgess (R-Texas)
He is an obstetrician who once suggested fetuses can masturbate.
Got in a fight with a Florida congressman over whose state is crazier.
Rep. Jeff Duncan (R-S.C.)
Rep. Glenn Grothman (R-Wis.)
Rep. Andy Harris (R-Md.)
Rep. Thomas Massie (R-Ky.)
Rep. Alex Mooney (R-W.V.)
Lost elections in two other states before moving to West Virginia, where Rep. Shelley Moore Capito was vacating her seat.
Believes climate change is "not a settled issue."
Rep. Steven Palazzo (R-Ala.).
Voted against a Hurricane Sandy relief bill.
Who among us with google results truly deserves a post office? Something to think about.
---