Just after 7:30 am local time, a news helicopter crashed and exploded near the Space Needle in Seattle. At least two people were killed in the crash. The chopper belongs to local news channel KOMO, according to KIRO TV.
UPDATE 2:11 pm: One of the victims has been identified as Bill Strothman, a videographer for KOMO News.
UPDATE 11:43 am: The two people on board the helicopter died in the crash. Both worked for KOMO, according to KING 5. A third person, a 37-year-old man, was reportedly transported to a hospital in critical condition. Witnesses said the helicopter crashed after clipping a tree near the KOMO studio.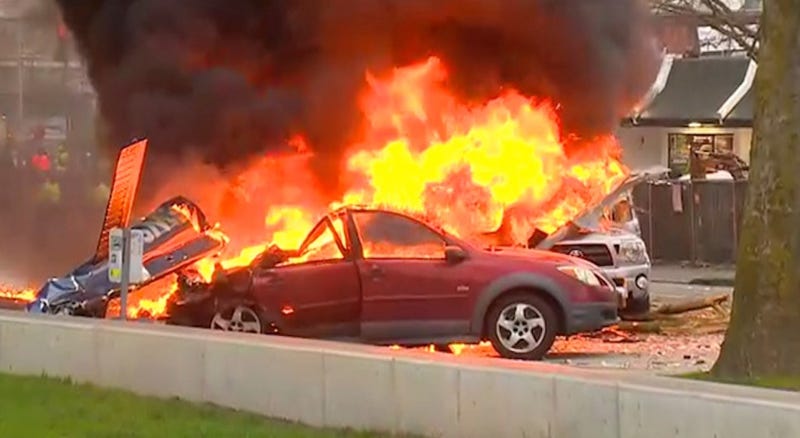 [Photo via KOMO]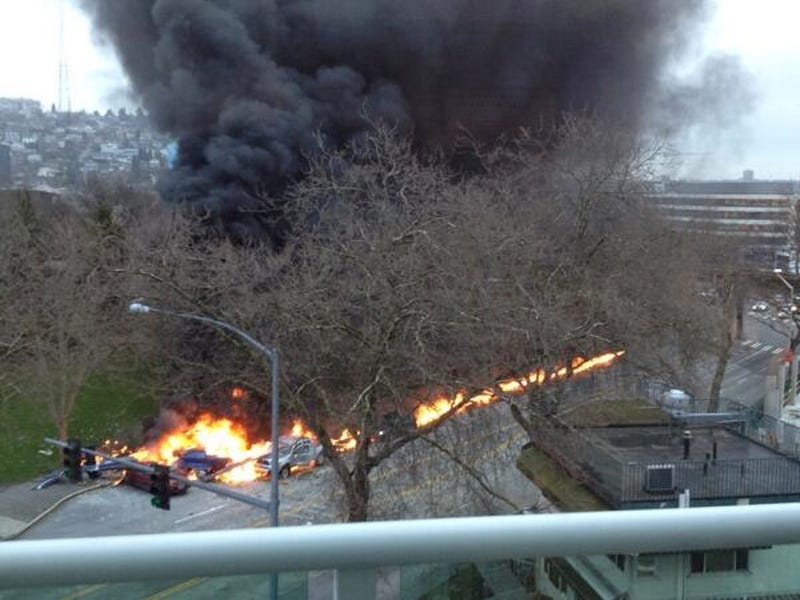 [Image via KomoNews.com]