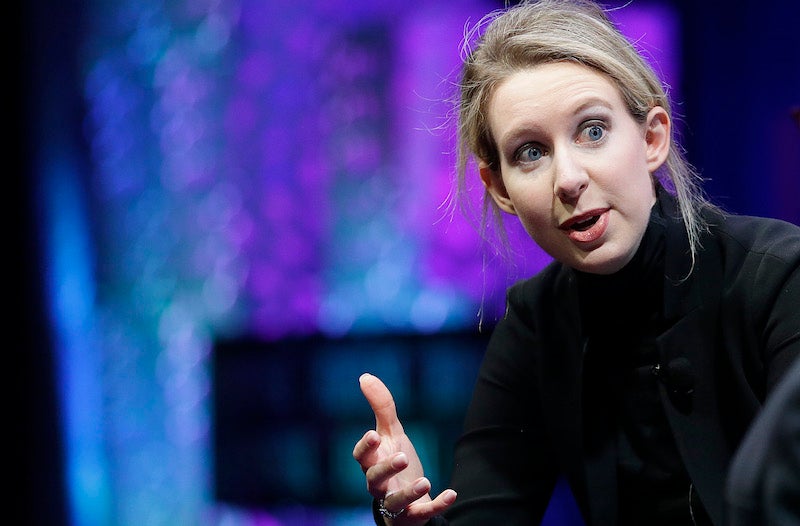 The once-heralded blood-testing company Theranos received a letter from the Centers for Medicare & Medicaid Services this week outlining key areas in which its laboratory fails to meet federal guidelines. The notice, which is dated Monday, requires the company to bring itself into compliance within 10 calendar days of its receipt.
According to the CMS, practices at Theranos' laboratory "pose immediate jeopardy to patient health and safety"—boilerplate language the agency uses when companies are found noncompliant.
The notice comes on the heels of a remarkable downfall for Theranos, whose CEO went from posing for laudatory magazine cover stories to defending her business against a slew of accusations after a series of Wall Street Journal investigative reports alleging its pin-prick blood-sampling method is not as effective as promised.
"This survey of our Newark, CA lab began months ago and does not reflect the current state of the lab," Theranos said in a statement. "As the survey took place we were simultaneously conducting a comprehensive review of our laboratory's systems, processes and procedures to ensure that we have best-in-class quality systems."
Image via AP. Contact the author at andy@gawker.com.