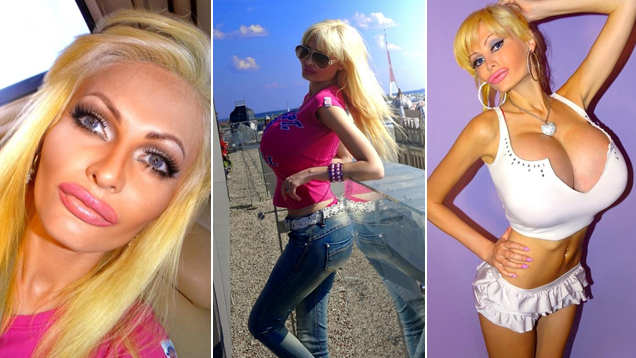 Who is sexiest girl in Baltic state? Good question. Philip, a tipster, sends us the answer in an unsolicited email with the subject "Celebrity news":
Celebrity news about famous model Victoria Wild.

Victoria is famous Latvian model, this year become sexiest girl in Baltic state.

If you interest more information, photos, interview with Victoria and her story, please feel free to ask me.

She can be very interesting for magazine readers, in Latvia she become famous wit her big size breasts and all publications become a top story.

Victoria is ready talk about all her beauty secrets, plastic surgeries, her secret diet etc

I can give you all exclusive information.

Victoria still not give interview for your country press.

This is fresh story, Victoria was invited on many TV and done reportage for Lithuanian TV about her lifestyle.

Here is some links of Victoria..

http://www.delfi.lv/izklaide/slave...

https://twitter.com/VictoriaWildxx...

Kind regards
It is true that her Twitter account is very interesting, wit her big size breasts:
This is fresh story.