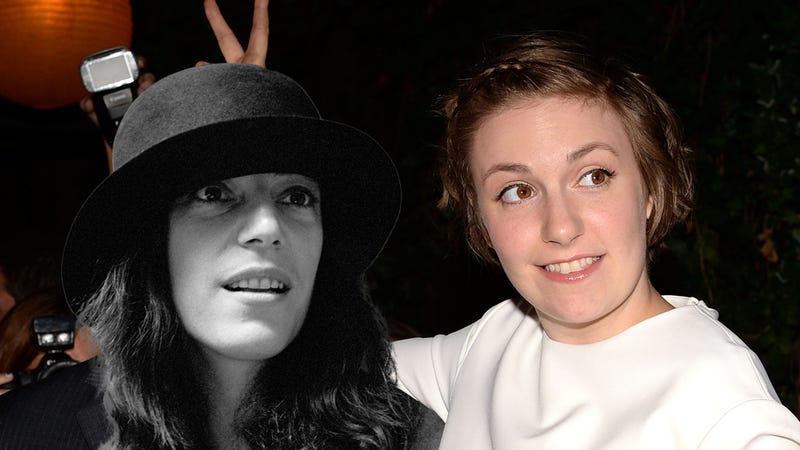 Our Generation's Lena Dunham was the keynote speaker at a fundraiser last night for comptroller candidate Scott Stringer. (Dunham's best friend and real-life Marnie is Audrey Gelman, Stringer's press secretary.) Dunham opened her speech by saying,"When Scott told me he was running for comptroller, the first thing I did was Google the word comptroller... I thought the comptroller was the guy who rode on the back of the fire truck and steered!"
She then discussed the hilarity of New Yorkers struggling with affordable housing and a lack of jobs, joking that we might lose our generation's Patti Smith to Tampa if we aren't careful.
So who is the Patti Smith of Lena Dunham's generation? Is it Willow Smith? Could it be the singing sisters of the Mamet family? How about cool mom MIA? Kreayshawn or Ke$ha or Katy Perry?
Please make your best educated guesses in the comments below.
[Photos via Getty]