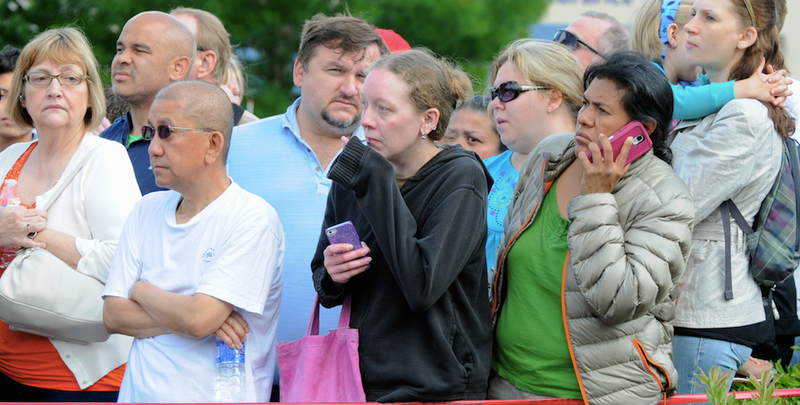 The gunman who opened fire at Reynolds High School in Troutdale, Ore. on Tuesday was identified by police today as Jared Michael Padgett, a 15-year-old freshman at the school.
Troutdale Police Chief Scott Anderson said Padgett used an AR-15 in the attack. The 15-year-old also brought a semi-automatic handgun and nine loaded magazines, plus several hundred rounds, with him to school in a guitar case and a duffel bag. Both guns were taken from his family home.
According to Chief Anderson, Padgett killed fellow freshman Emilio Hoffman, 14, in the boys' locker room, and grazed teacher Todd Rispler with a bullet. After being confronted by officers in the hall, he fled to a different bathroom and killed himself.
Padgett's motive still isn't clear — police say there was no connection between Padgett and Hoffman as far as they know.
[Image via AP]